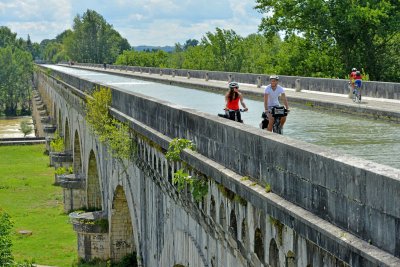 The Garonne Canal
Located just 500 meters from the hotel, enjoy the calm of the Garonne canal, perfect for a walk or bike ride.
If you are feeling brave, you can go to the Agen canal bridge, 15 km away, (where you can see the boats pass).
500 m from the hotel, about 5 minutes on foot.